Important: Abbott Formula Recall 
There is a recall of some Abbott powdered formulas, including Similac, Alimentum, and EleCare.  Click here to learn more about the recall.
---
Importante: Retiro de Formula Abbott
Algunas de las formulas en polvo de Abbott han sido retiradas del mercado, incluyendo Similac, Alimentum, y EleCare. Haga clic aqui para saber mas sobre los productos que han sido retirados y como devolver dichos productos.
---
COVID-19 Information

Most WIC clinics are still open. Due to current COVID-19 precautions, some LA WIC clinics are allowing participants and/or caregivers to stay in their vehicles for appointments. Your information will be collected over the phone and a member of the staff will come out to your vehicle. Please bring your ID, WIC EBT card and all other required documentation.
Important: If you or anyone in your family have a fever, cough, or difficulty breathing, please call your WIC clinic and reschedule your appointment. 
If you have any questions, you can find your WIC clinic phone number here or 1-800-251-BABY. 
---
What's New in WIC?
WIC at Self-Checkout
Some WIC-approved stores now offer WIC benefit redemption at self-checkout!  This is available only at certain WIC-approved stores.
Check out the WIC store map to see if a store offers WIC at self-checkout, and look at how to use WIC in self-checkout at a specific store.
English:  
Español: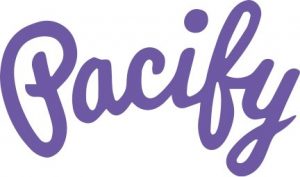 Pacify is a FREE app that connects WIC participants with live Lactation Consultants who are available 24/7 via video to offer breastfeeding support.  Click here to learn more about Pacify.
Exciting News!
WIC Participants will receive an increase in Cash Value Benefits through September 30, 2023.  Click Here for more information about the increase in produce benefits.
WIC Shopping Apps
Getting WIC benefits just got easier!  The new Louisiana eWIC card and WIC Shopping apps makes shopping easier and more convenient.
Louisiana WIC has two WIC Shopping Apps, the WICShopper app and Bnft app.  To learn more about the apps, click here.
Living Well
WIC is about help taking care of yourself and your family. WIC moms learn that no matter who they are, a healthy lifestyle is within reach! WIC can help you feed your family well and get more active, even if money and time is a challenge.
Eating Well
Good health begins with good nutrition. WIC provides healthy food and has recipes that make eating healthy easier and fun. Many have our special Louisiana flavors! WIC puts living healthy and eating in reach of all of us.