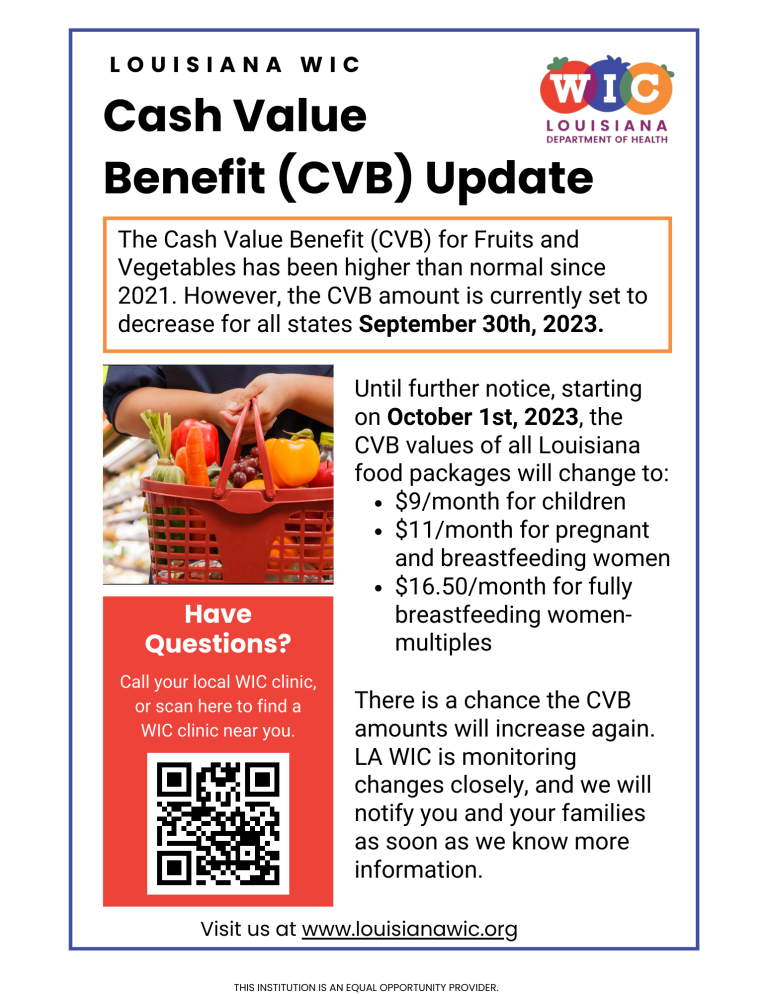 Cash Value Benefit Update
The Cash Value Benefit (CVB) for Fruits and Vegetables has been higher than normal since 2021. However, the CVB amount is currently set to decrease for all states September 30th, 2023.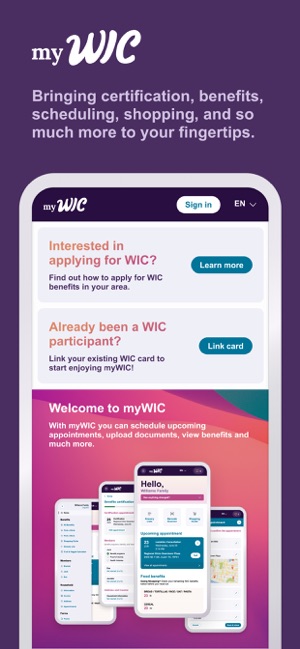 LA WIC Apps
Louisiana WIC offers FREE phone apps to help make your WIC experience easier.  To learn more about our three apps, myWIC, WIC Shopper app and Pacify app, view the flyer. 
WIC Participants will receive an increase in Cash Value Benefits through September 30, 2023.
The Cash Value Benefit amounts increased to:
$25 for children
$44 for pregnant and post-partum women

$49 for fully/partially breastfeeding women

$73.50 for fully breastfeeding women with multiples
Families that have already been issued benefits for April, 2022 and beyond, may call their WIC clinic to schedule an
appointment to have the increased CVB amount added to their WIC card.
Questions? Contact your local clinic for more information.