Welcome to your WIC staff home page, an index of resources available online for clinic staff.

The BNFT app links participants' Louisiana WIC EBT card to their app profile, which allows participants to check their benefit balances. Participants need a valid email to use the app. Review the Staff Bnft App document for tips related to common participant app issues.
LA WIC's Breastfeeding Peer Counseling Program is excited to share our new poster. The engagement tool features current Peer Counselors. Feel free to download and share with WIC participants.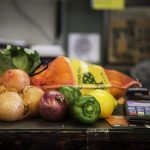 3/25/21 - 2021 WIC CVB Increase
The ''American Rescue Plan Act of 2021'' is new legislation from the Federal Government that states WIC Programs can increase the amount of cash-value benefits under qualifying food packages to an amount that is less than or equal to $35
Louisiana WIC Virtual Conference will be held May 25-27. Additional conference information is coming soon.

Visit the following sites for additional information about WIC, and other resources for families. 
2021 Louisiana WIC Policy Updates Webinar Series. 
This webinar series is intended for all Louisiana WIC clinic managers and will review updated chapters of the Louisiana WIC Policy Manual.  There will be 6 monthly webinars, each held on the last Thursday of the month at 3 pm CST. 
Clinic Lagniappe is a bi-monthly newsletter developed for Louisiana WIC clinic staff.  Send questions, comments, or suggestions to LaNaya.Carter@LA.GOV
Would your WIC clinic like to request Marketing Items or Program Outreach Tools?   If so, contact LaNaya Carter to request items or learn more about available outreach tools. 
Coming Soon…
---

LA WIC Outreach Request Form