Interested in receiving Louisiana WIC Services? ¿Le interesa recibir servicios de Louisiana WIC?
Apply online today!
If you are interested in receiving services, complete a WIC online application. Applicants will be contacted by a local clinic to discuss eligibility and schedule an appointment (if applicable).
¡Solicite en línea hoy!
Si le interesa recibir servicios, complete una solicitud de WIC en línea. Los solicitantes se contactarán por una clínica local para discutir elegibilidad y hacer una cita (si se aplica).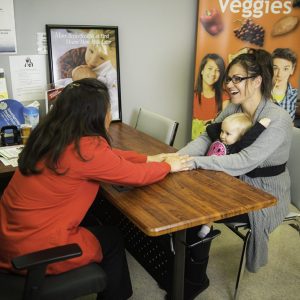 If you would like to learn more about Louisiana WIC, click on the links below.